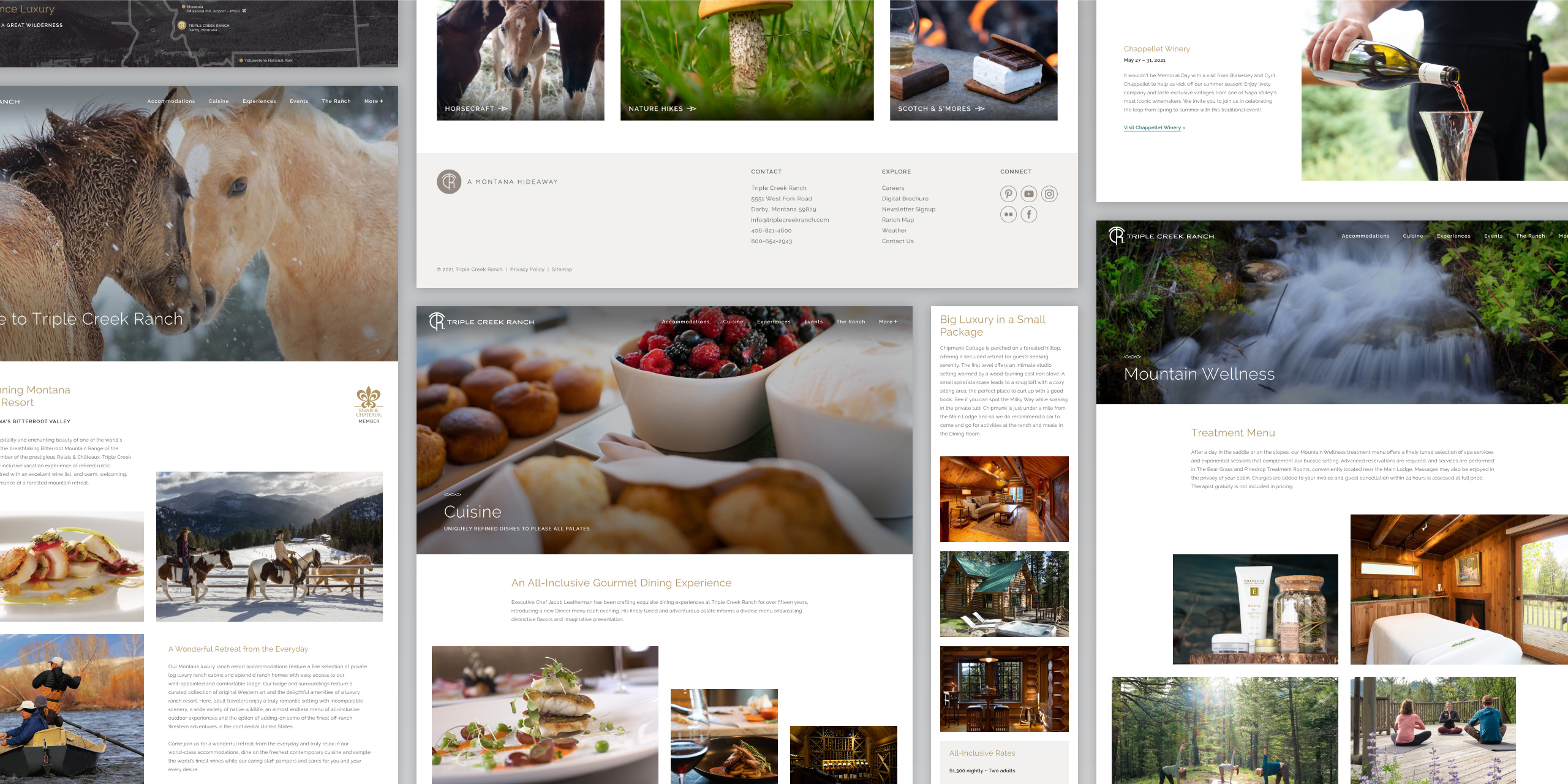 How do you create a website that matches the character and prestige of Triple Creek Ranch so perfectly that site visitors can easily imagine what a guest experience would feel like?
The solution
Created in partnership with Lunde Creative, CodeGeek developed the website using responsive web design techniques to compliment Lunde's elegant design and high-end professional photography.
The results
Our collaboration resulted in a best-in-class website that works as beautifully as it looks.
In addition, Condé Nast Traveler readers rated Triple Creek Ranch as one of their 2020 top resorts in the American Midwest and West. View the Triple Creek Ranch website…
Let's find your web solution together.
-> Contact us to discuss how we can help with your project.