How do you manage over a thousand shows per year for Comedy Works so that the user experience is seamless from any device?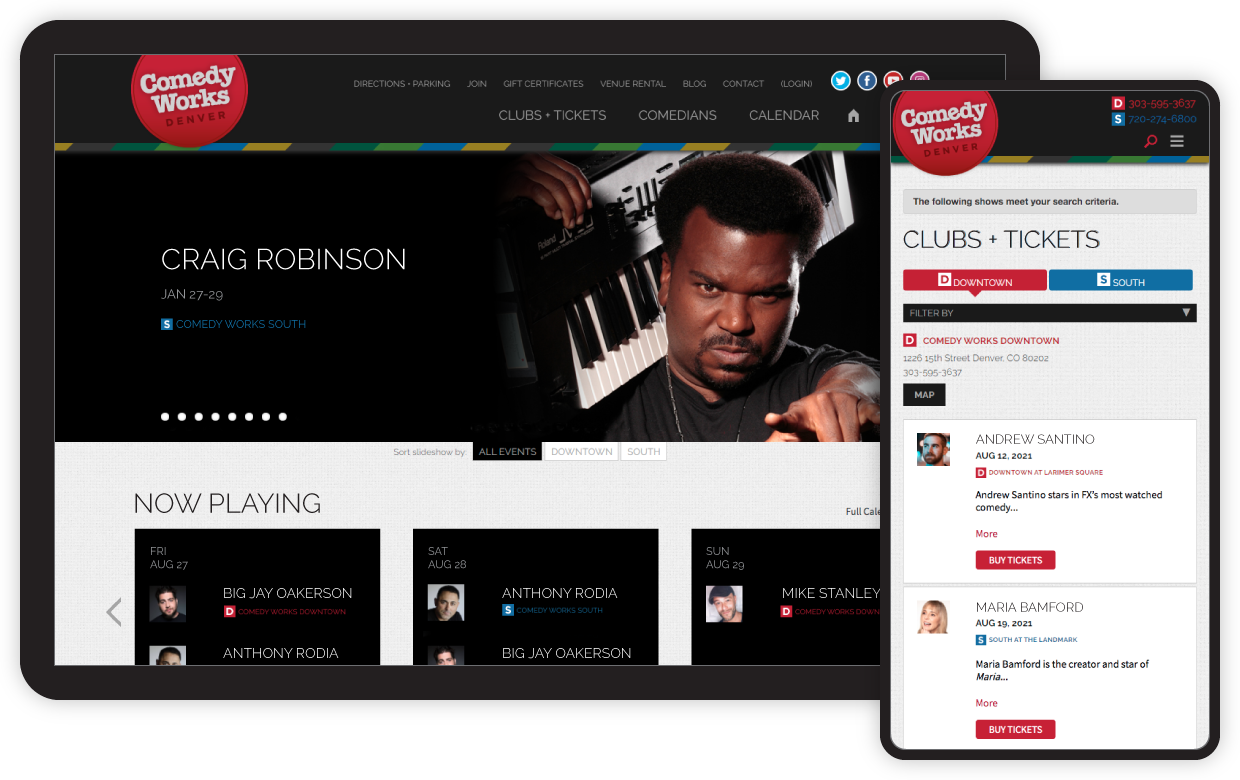 The solution
CodeGeek created a 100% custom design for the web application, using responsive web design techniques. With a strong focus on improving the user experience throughout the website, we enhanced the navigation menus, added mobile-friendly calendar listings, improved search capabilities for people to find shows, and streamlined the checkout process to purchase tickets.
The results
The redesigned and continuously updated Comedy Works site can process massive amounts of traffic without slowing down. It's easy for customers to use the site on whatever device they want as it's fully responsive. Comedy Works has a great, completely-from-scratch web application that meets all of their needs as well as the needs of their customers.
Let's find your web solution together.
-> Contact us to discuss how we can help with your project.